Luscious Banana Muffins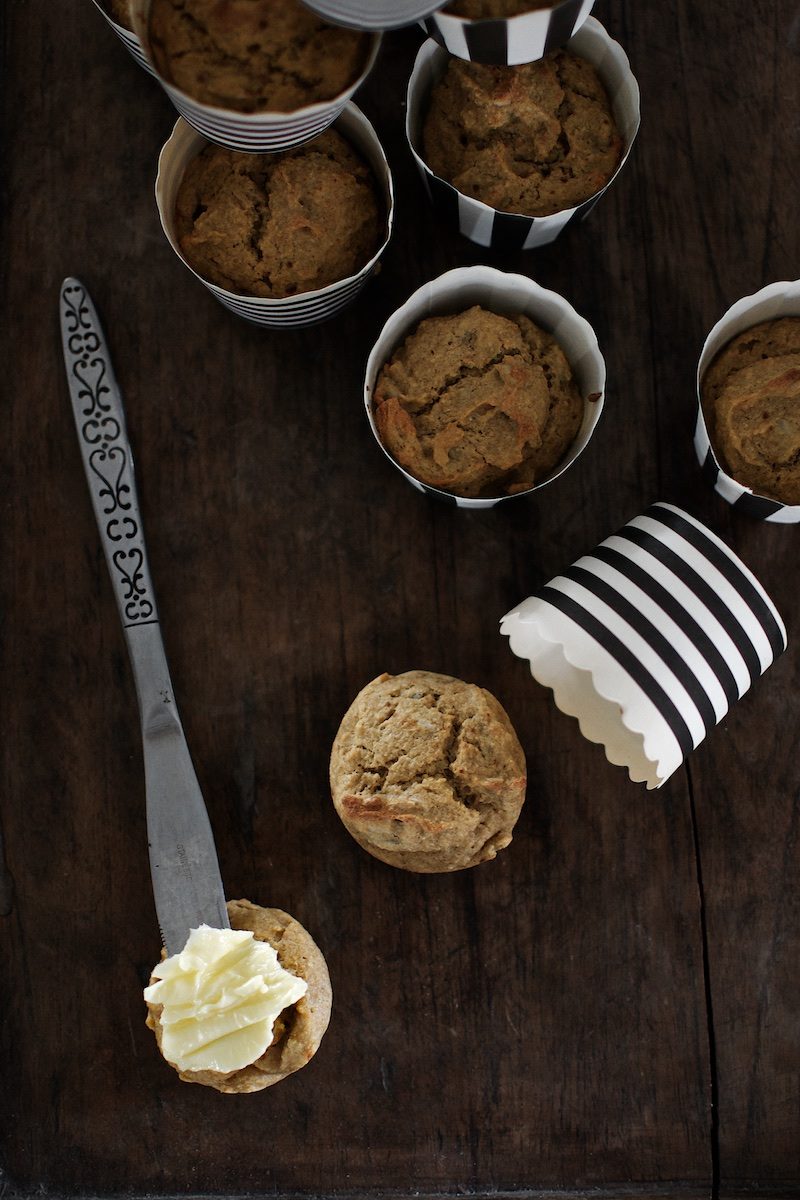 Warm weather has arrived to Arctic Circle, finally! Last snow piles have melted away and we have enjoyed warming sunbeams with happy faces. Next weekend I´m going to set our brunch table to our balcony, put some relaxing music and enjoy my hubbys company without any hurry. I created these glutenfree muffins to weekend brunch table.
These cuties work also as a easy fast food breakfast during the busy week! Texture is very luscious and soft. You can eat these with salty or sweet side dishes, however you like. Have a nice week my friend!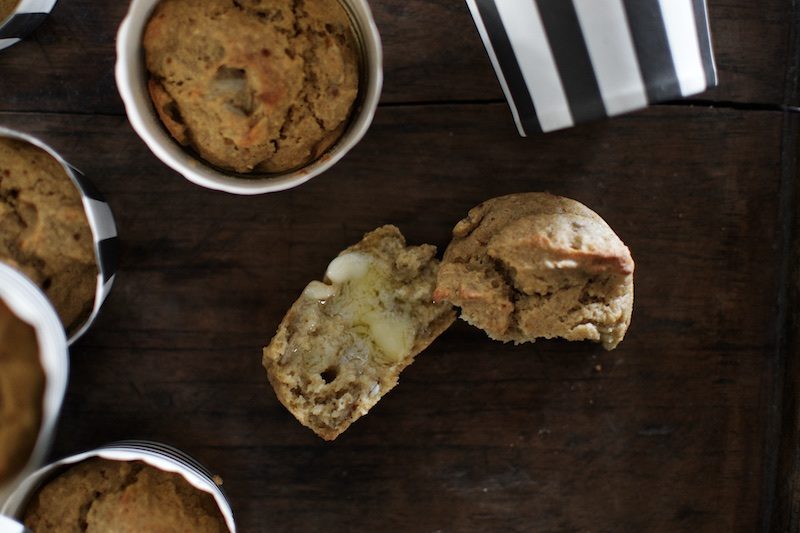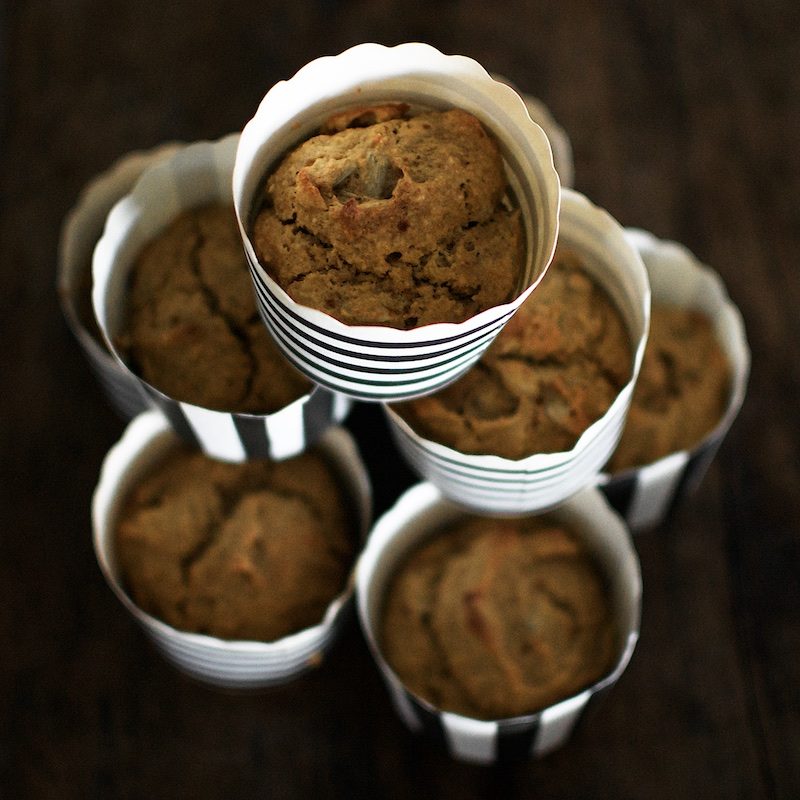 ---
YELLOW MOODS LUSCIOUS MUFFINS 
10-12 pieces
free from gluten and nuts
---
1 ¼ cups gluten-free oatmeal
1 ripe banana
1 big apple
1 organic egg
50 g melted butter (or coconut oil if you want muffins to be dairy-free)
1 teaspoon sea salt
1 teaspoon baking powder
1 dl sunflower seeds
Mix the oatmeals, banana, apple, egg, melted butter/coconut oil and sea salt in a blender can until smooth. Pour the muffin batter to a bowl, add baking powder and sunflower seeds. Mix carefully and dose the batter to muffin cups (fill 3/4 of cup). Heat the oven to 200 ° C and bake the muffins 20-25 minutes.