Creamy Apple Pie
Hands up, who loves tiny fresh apples? I definitely wait that moment when the cute apple piles arrive to groceries. This here the harvest time was a little late since the summer was freezing cold here in Finland. However, theres always time to bake apple pie.
This time I baked the spicy cake base, which is naturally gluten-free since it is made of oat flour. Fluffy apple cloud top is absolutely perfect pair for the base! It contains coconut cream, small apple cubes, Ceylon cinnamon and spices.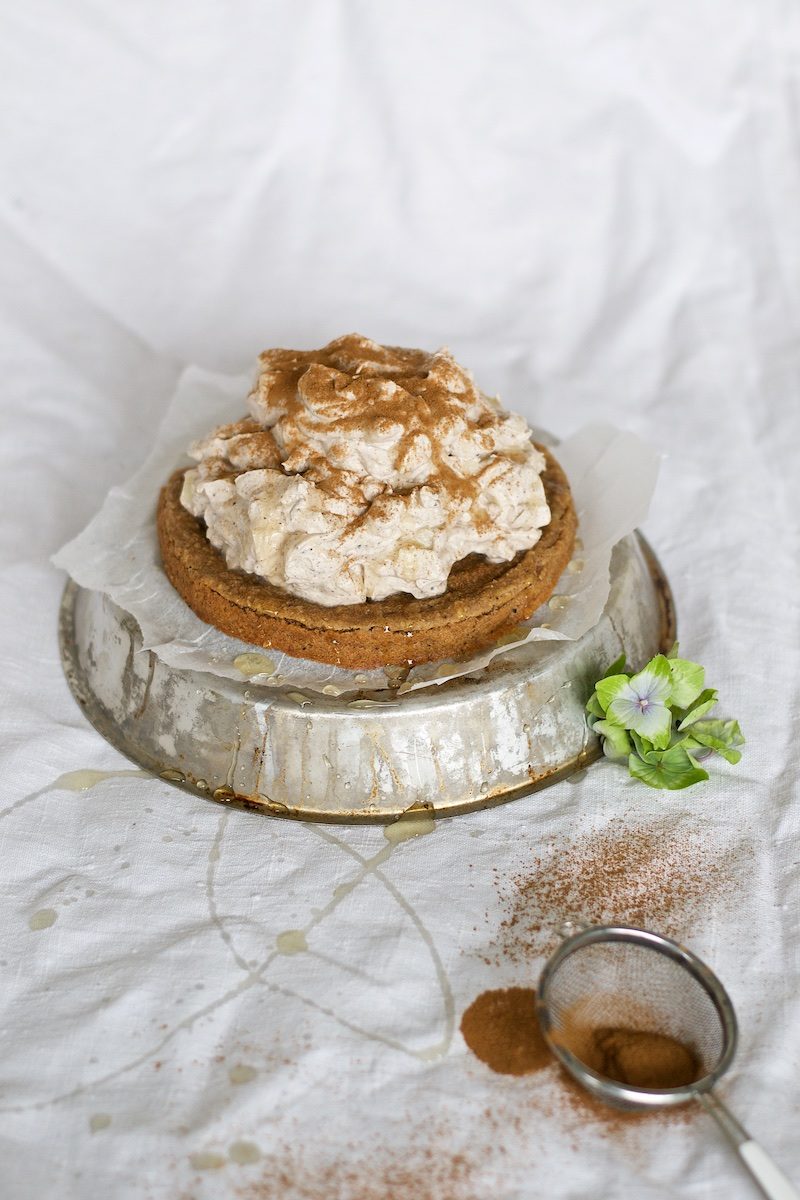 ---
CREAMY APPLE PIE
6 portions
free from gluten and dairy
---
CAKE BASE (18 cm cake mold)
1 cup oat flour
¼ cup honey
50 g butter or virgin coconut oil
¾ cup apple puree
1 tsb cinnamon
½ tsb ginger powder
1 tsb cardamom
Melt the butter or virgin coconut oil in a pot. You can make the apple puree yourself (blend 3 little apples in a blender) or buy from grocery store. If you buy your apple puree, remember that it shouldn't contain any added sugar. Mix all dry ingredients well together and add butter and apple puree. Mix all up using a big spoon. Bake in 200 °C 20 minutes and prepare meanwhile the apple cream. When the cake has cooled, you can add the cream to the top of the cake.
SPICY RAW BASE (this is a option for cooked base)
1 ¾ cup almonds
15 dates, pitted
1 tsp cinnamon
1 tsp cardamom
Put all ingredients to blender and mix until the base is smooth. Put base to cake mold.
APPLE FILLING
3 little apples chopped into pieces
1 tsb lemon juice (for apple pieces)
1 can full fat coconut milk (refrigerated overnight)
1/2 dl honey
1 tsb cinnamon
1 tsb cardamom
1 tsb vanilla powder
Peel the apples and chop into small cubes. Add the lemon juice to apple pieces. Open coconut milk can and drain the extra water away. Put coconut milk, honey, vanilla, cardamom and cinnamon to a big bowl and whip with beater until filling is thick. Now you can add the apple pieces to the cream and mix carefully.
You can decorate the cake with cinnamon and agave syrup.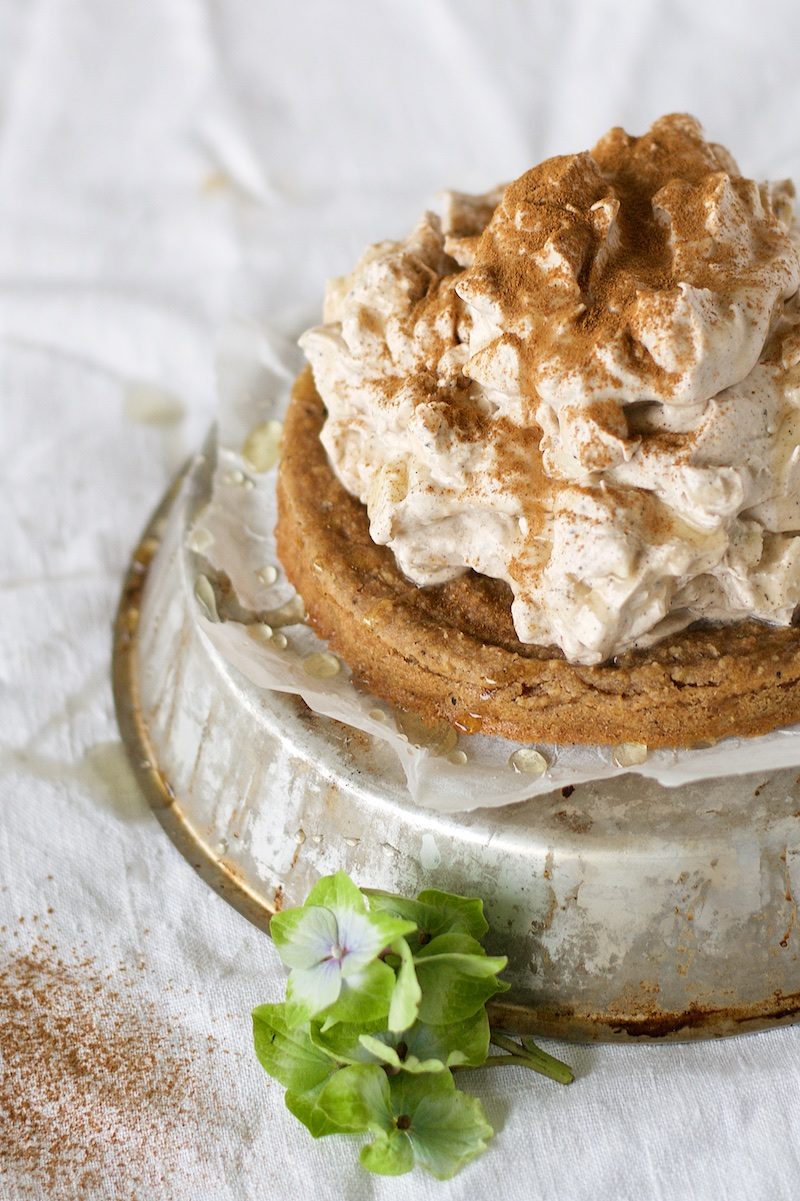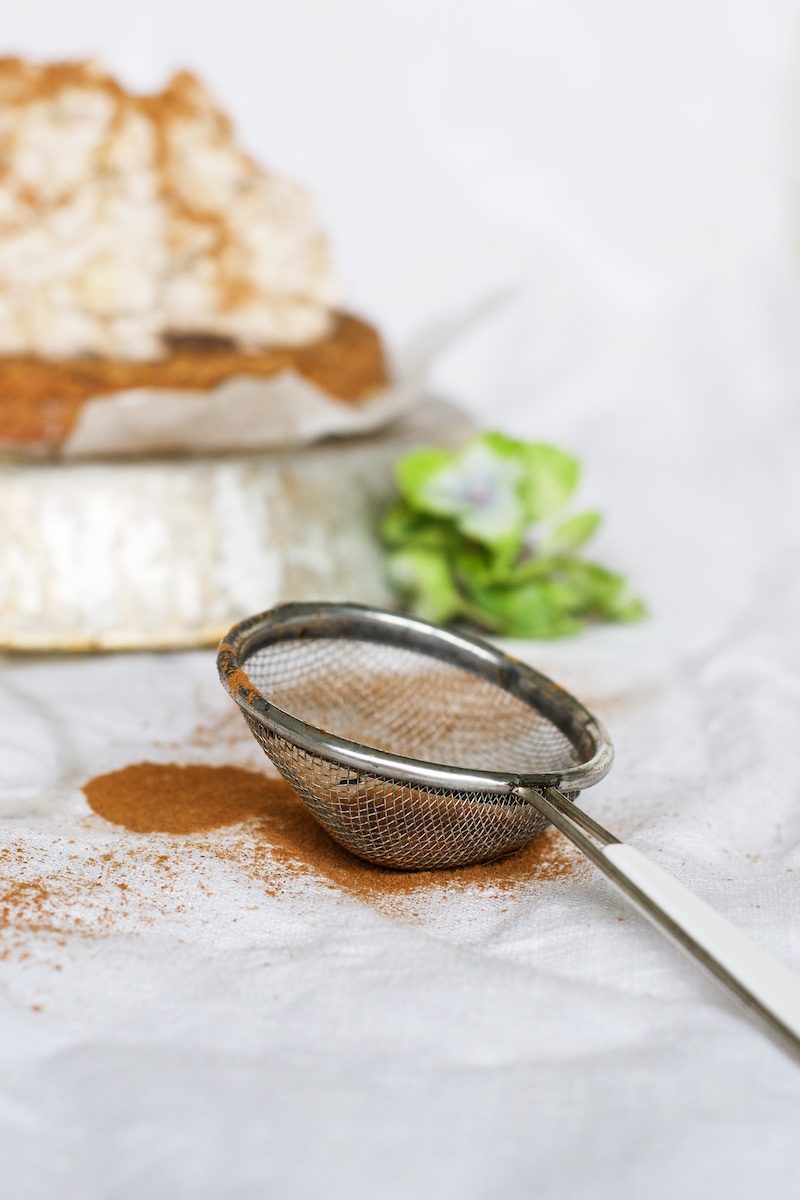 Follow Yellow mood: