Peppermint Raw Chocolate Bars
I love everything which contains peppermint. Cakes, sweet treats, cosmetics and so on. These raw chocolate covered peppermint bars are one of my most popular recipes ever. The recipe is quite easy and these just taste so fresh and sweet! I published the recipe first time in winter 2014 and many of you tried these asap. I´ve got a lot of good feedback. For example one my reader told how she made these to her children party and the bars were a hit!
If you love peppermint (as I do!), I recommend you to double the recipe right away. Bars are free from nuts, dairy, gluten, refined sugar, soy and grains. You can make bars vegan by replacing the raw honey with agave syrup, maple syrup or coconut sugar.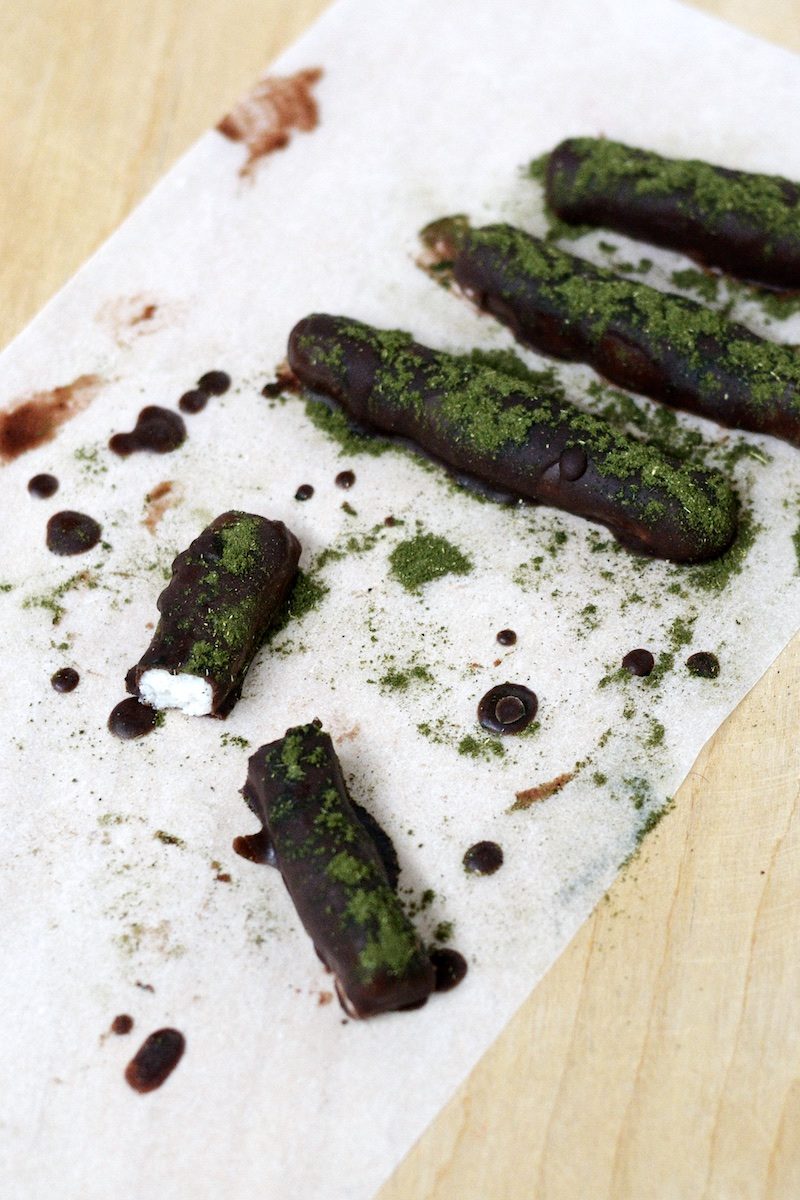 ---
PEPPERMINT RAW CHOCOLATE BARS
free from gluten, dairy, nuts, eggs and soy
---
PEPPERMINT BARS
¾ cup + 2 tbs thick coconut puree
2 tbs raw honey
½ tsp vanilla powder
15 drops peppermint oil (Now foods)
Use whisk to mix all ingredients together. Share smooth mass into eight pieces and swirl the dough pieces to bars. When peppermint bars are ready you can put those to freezer and prepare the raw chocolate cover.
RAW CHOCOLATE COVER
¾ cup melted cacao butter
¼ cup raw honey
2 tbs raw cacao powder
½ tsp vanilla powder
5 drops peppermint oil
mint powder
Take bowl and pot and melt the cacao butter in hot water bath. Blend all the ingredients (except mint powder) in blender until the chocolate mass is smooth. Dip the peppermint bars in raw chocolate mass 2-3 times and add a little bit mint powder to the top of the covered bars. Let chocolate cover to set. You can preserve the bars in freezer and eat one whenever you like.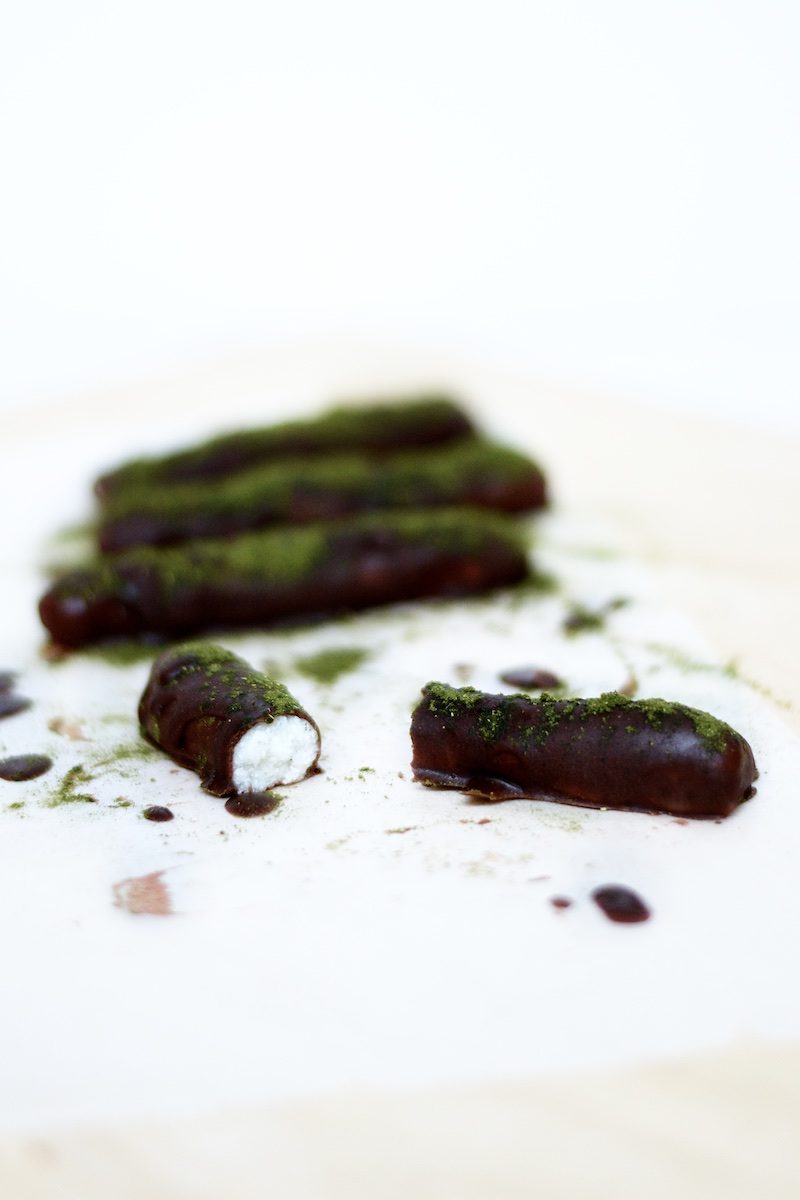 Follow Yellow mood: