Healthy & Tasty Raspberry Smoothie Bowl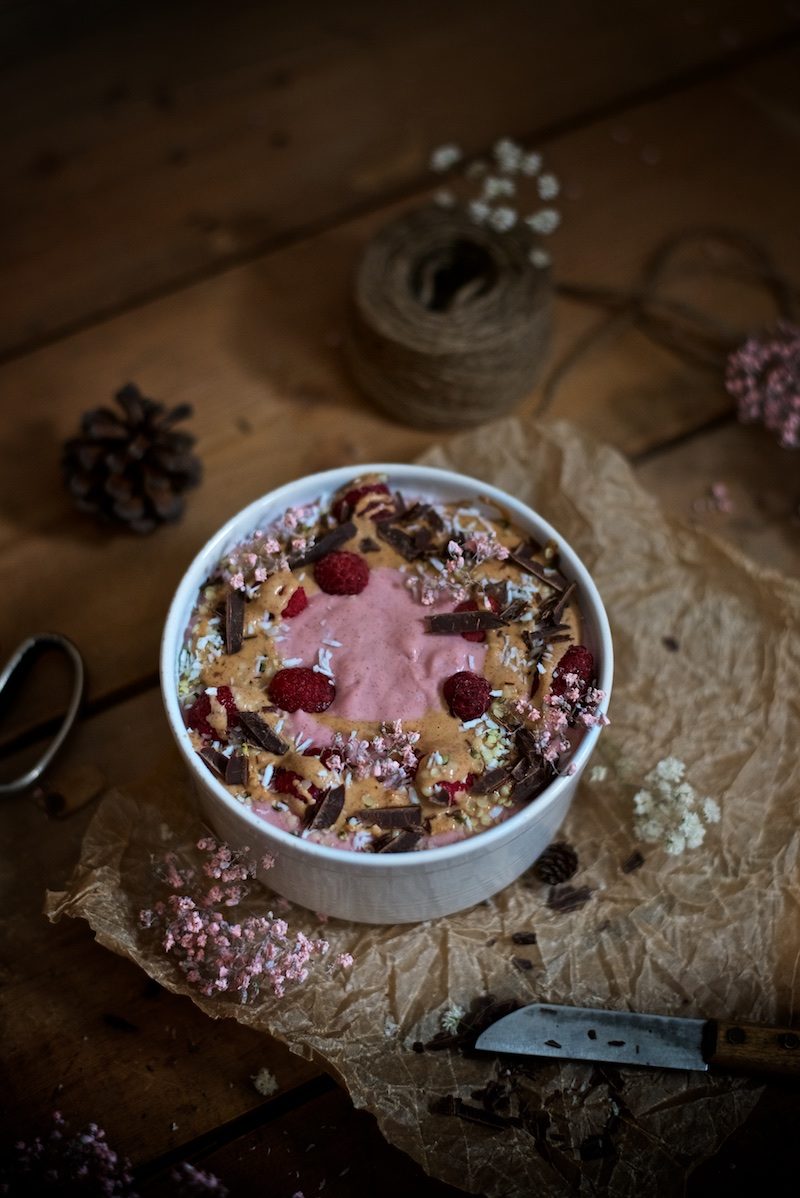 I'm wondering if you ever have this kind of morning: right away you open (or try to open..) your eyes, you just know that some extra boost could be very useful for upcoming day. Well, that's how my morning started earlier. It would felt so lovely to shut eyes again and just continue sleeping, but that wasn't option today.
What it comes to mornings, all the simplicity is more than welcome. Each morning we make strong espressos with our AeroPress and after time it's time to think what we eat. Omelette? No. Raw porridge? No. Cooked oat porridge? No. Smoothie bowl? Yeah right!
Today I was craving something fresh and berry. Raspberries are one of my favorites and I have always some in our freezer (same with blueberries, lingonberries, seabuckthorn and black berries..). This creamy smoothie bowl brings a little bit glory to your morning and it's very filling. Perfect boost for mornings full of tiredness and slowness.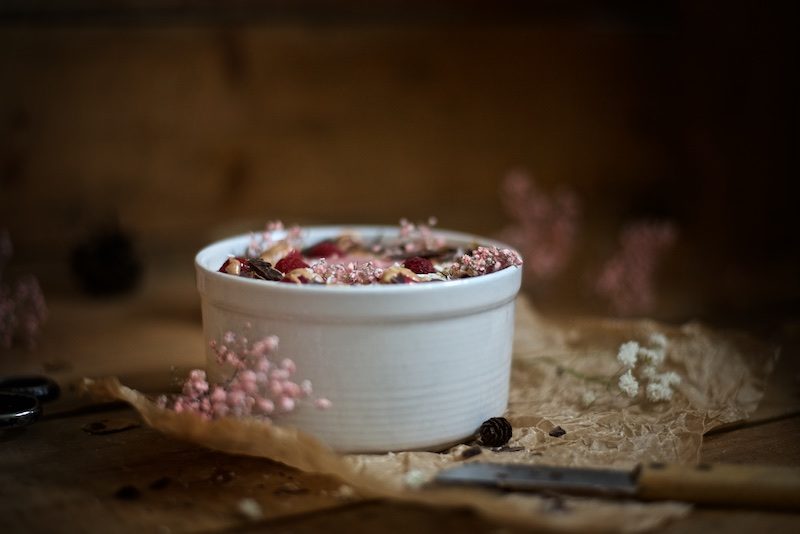 ---
 HEALTHY & TASTY RASPBERRY SMOOTHIE BOWL 
1 portion
free from gluten, dairy, soy, eggs & refined sugar
---
1 small banana
2 tsp raw honey
2 tsp lucuma powder
1/2 cup oat milk
1/2 cup raspberries
1/2 cup coconut milk
2 tsp chia seeds
pinch of vanilla powder
Place ingredients in a blender and mix until smooth. Serve in a bowl. Top with hemp seeds, raspberries, raw chocolate coconut flakes and salted almond butter (1 part refrigerated almond butter and 2 parts warm water).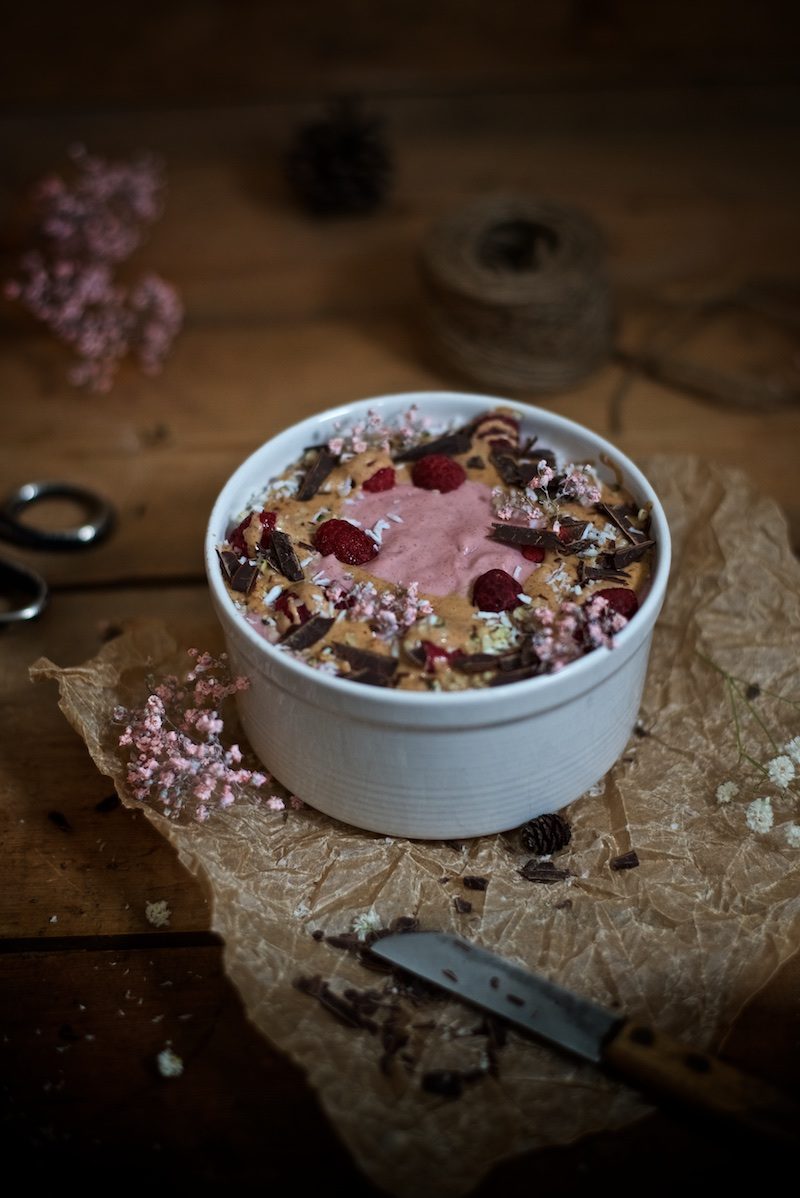 Follow Yellow mood: