Roasted & Salted Almond Butter
This easy almond butter contains only two ingredients. Home made almond butter is very delicious and versatile. Oven-roasted almonds have a rich taste and it's even richer when refined with sea salt. You can also try the recipe without roasting – and end up with a sweeter taste.
You can try adding some raw cacao powder, honey, cinnamon, cardamom, or vanilla into your almond butter. It's deliciously suited for cake fillings and bars, or as it is, enjoyed with sliced apples and pears.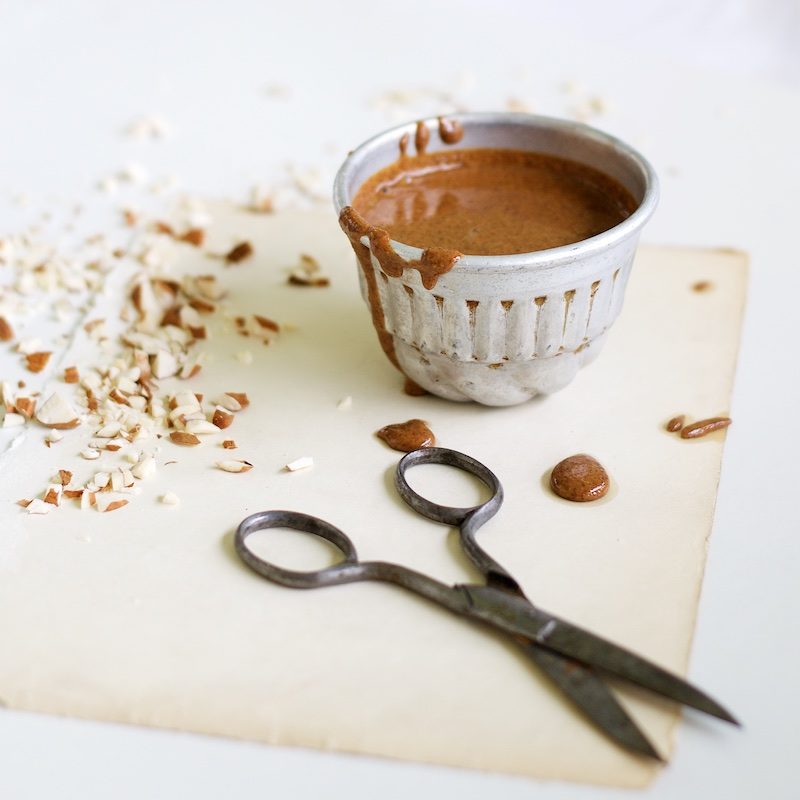 ---
HEAVENLY SALTED ALMOND BUTTER 
---
1 ¾ cups dry almonds
½ tsp high quality sea salt

Spread the almonds on a baking tray lined with baking paper. Preheat the oven into 200 celsius degrees and place the almonds in the middle level for 8-10 minutes. You may roast them until the surface gets dark but be careful not to burn them. 

Let the almonds cool in room temperature for 15 minutes. Measure them into the blender with salt and blend until the mixture becomes silky and smooth. The warmer the almonds, the faster they'll turn into a buttery form when mixed in the blender. Pour the butter into a glass jar and store chilled.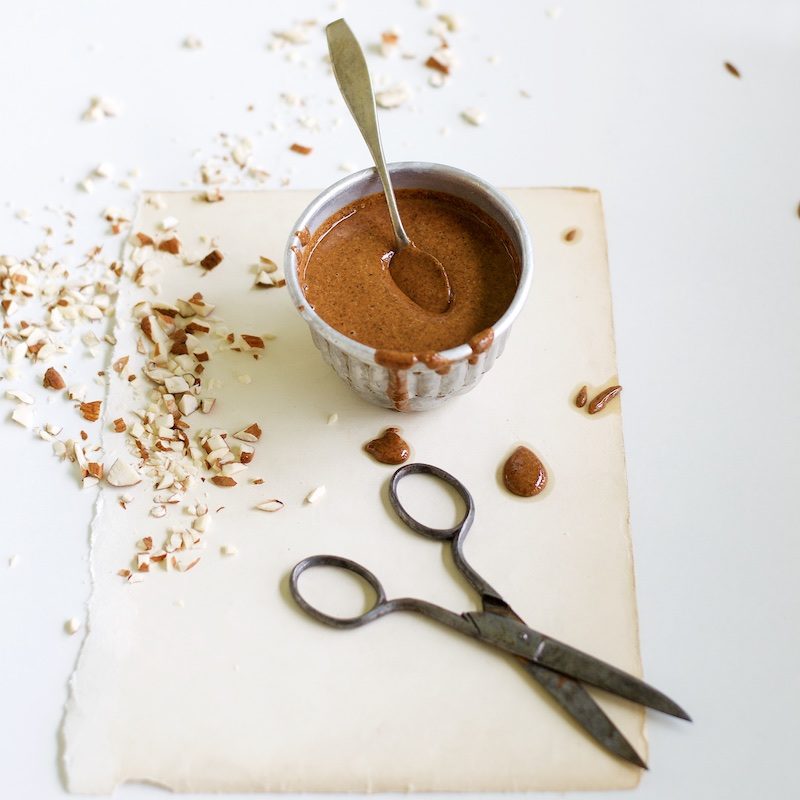 Follow Yellow mood: