Roasted Root Vegetable With Feta
Bright sunbeam has brought joy here in North. Ii even feels like our home would suddenly turned to be much bigger and spacious. Theme for this week has been enjoying the fresh frosty, because honestly, sitting too long periods inside makes me feel peeved! Walking outside without goal refreshes body and mind. When you see all those snow covered trees, feel the frost in your face and hear how snow crunches under your feet – I mean, that´s something you can´t explain. After easier to think about.
I truly feel priviledged to live here in Finland´s Lapland where is clear seasons and a real winter with lots of snow! Our country is so beautiful.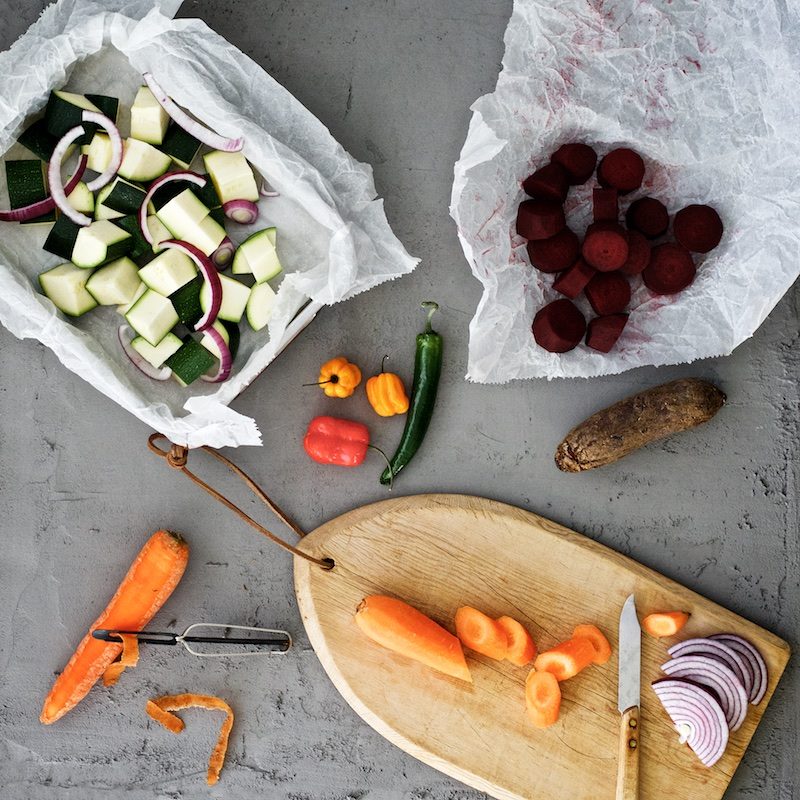 Year 2016 has started with quite big themes and it is easy to see also from our kitchen life. Right now I want to cook and eat well, but not use too much time preparing or making food. Simplicity fascinates me a lot and I´ve been making quite often big portions food at oven. Though I love to cook, right now I don´t have too much time for that. A woman needs to eat everyday, but you don´t have to cook everyday. That´s something!
One of my favorite recepies is roast roots vegetable with feta. This recipe is so great because there´s absolutely nothing difficult about it. Basic, but tasty ingredients. No superfoods, magic flours, blending or soaking. The most hardest part of this recipe is to skim and cut root vegetables. Rest happens with no effort.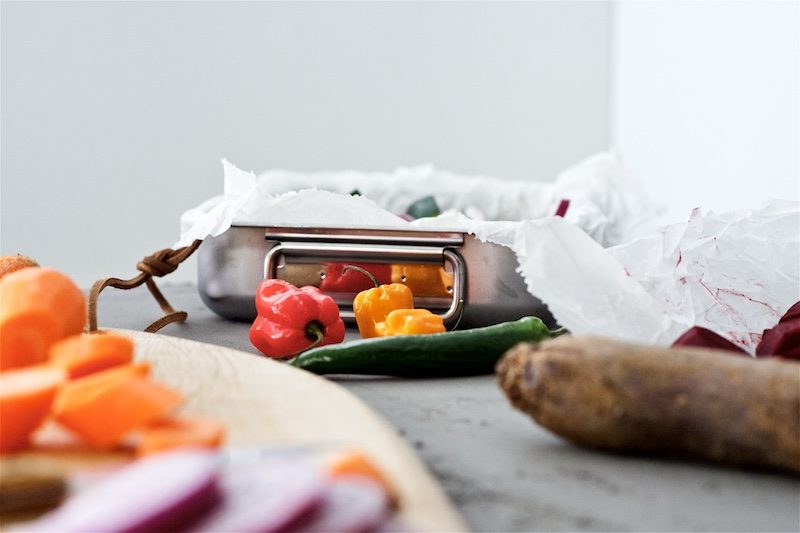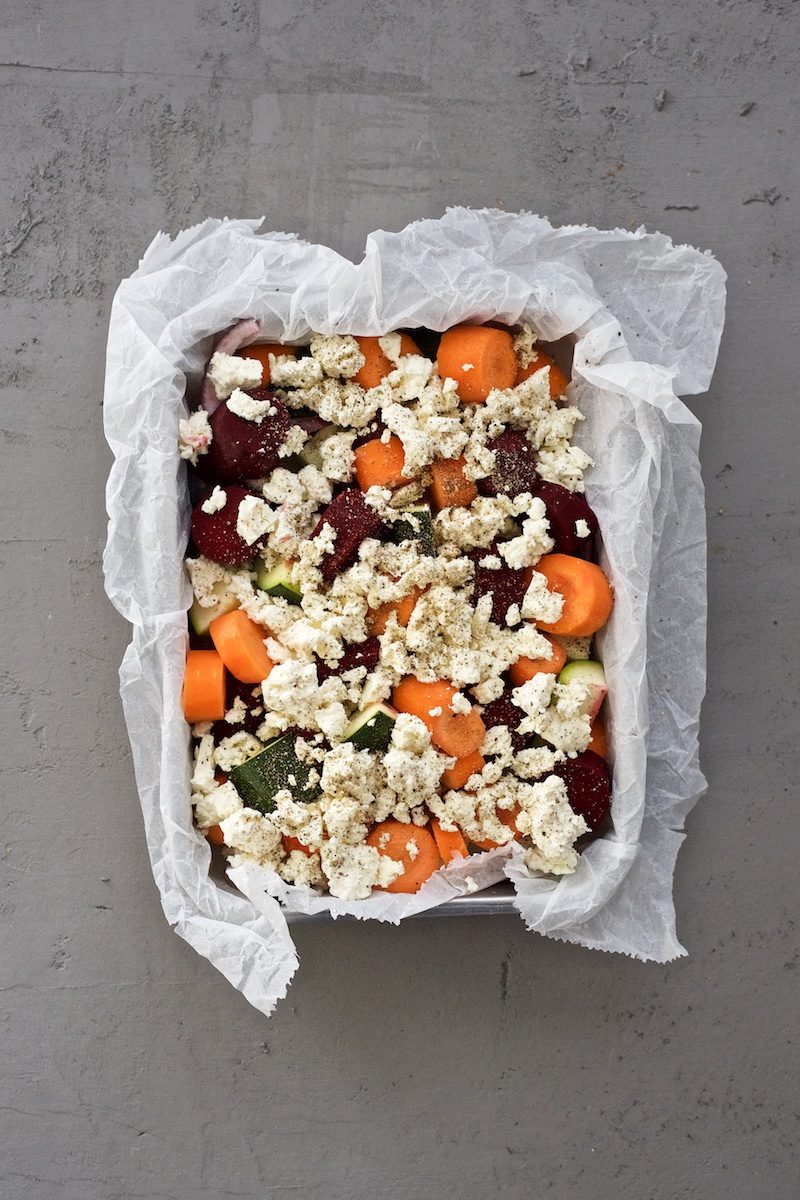 ---
ROASTED ROOT VEGETABLE WITH FETA 
4-5 portions
free from gluten, nuts, soy and eggs
---
1 big zucchini
2 carrots
1 red onion
3 beetroots
200 g feta cheese (use goat feta cheese if you want to make dairy-free version)
1 tbs honey
1 tbs virgin olive oil
herb salt or sea salt
black pepper
Peel beetroots, red onion and carrots. Cut into pieces. Wash zucchini well and cut into pieces. Put carrot, zucchinis and onion pieces into greaseproof paper covered casserol. Add honey and olive oil on the top of veggies. Mix lightly. Add beetroot pieces into casserole and sprinkle some herbal salt into all veggies (my favorite is Alfred Vogels Herbamare herb salt). Add feta cheese and chop black pepper on the top.
Cover casserole with a folio paper. Bake in ovens middle part at 200 °C one hour. Enjoy the root veggies by itself or serve with salmon.
You can use to this recipe also parsnips, sprouts, fresh chili, broccoli or cauliflower. I love to change the spices as well. For example bruschetta, dragoon ja cajun mix fits well into this recipe! Try different spices and find your favorite combination!