Espresso Raw Chocolate Cake
Most raw cake recipes are quite heavy since they include a lot of nuts. Sometimes it's nice to have a piece of thick raw cake, but mostly I prefer a little lighter options. This cake was born for three main reasons. First of all, I have missed so much lightness in a raw cakes that I wanted to create fluffy cake for myself.
Second reason is that I love dark roasted coffee. I don't drink dilute coffee many litres in a day like most finns do. For me making and drinking coffee is something special, a moment I want to enjoy. Everything starts by grinding the coffee beans, boiling the water into a right degree and doign the rest of all the magic with Aeropress. One of the most loveliest moments in the mornings are the scent of  fresh grinded coffee beans. Third reason is that coffee and chocolate loves each other as much as I love both of them.
I posted this recipe first time in May 2016 to my finnish readers and it became immediately one of my most popular recipes! Since then many of my international readers have lately asked – and even begged – the english version of this recipe,  I'm very happy to share it with you!
You might wonder how can a raw cake be airy and fluffy. The secret is using coconut cream and plant milks instead of high amount of nuts. I love to create healthy recipes but it cannot be the only reason to eat something. Even if recipes are healthy, they must be delicious too – and let me tell you: this cake contains both aspects!
Cake is free from gluten, dairy, nuts and refined sugar, but still full of natural sweetness, pure flavours and silky texture. Soft filling melts in your mouth so that it is very hard to stop only one piece! The taste contains just the right dose of dark roasted coffee and chocolate.If you are not a frined of coffee, you can just skip it.
So dear friend, go and treat yourself a bit.
ESPRESSO RAW CHOCOLATE CAKE
Cake base
1 ¾ cup
coconut flakes (or optional nuts)
Remove the stones from the dates. Measure all the ingredients into the blender. Mix until the batter is smooth. Spread evenly onto the cake tin.
Espresso Chocolate Filling
1⁄4 cup
espresso (or 1 tbs dark roasted instant coffee
Remove the stones from the dates. Melt the coconut oil in a hot water bath. Open the fridge-chilled coconut milk cans and pour the excess liquid away. Measure all the ingredients into the blender and blend into a silky smooth mousse. Spread onto the cake base.
Let the cake chill in the fridge for an hour. Decorate, serve and enjoy.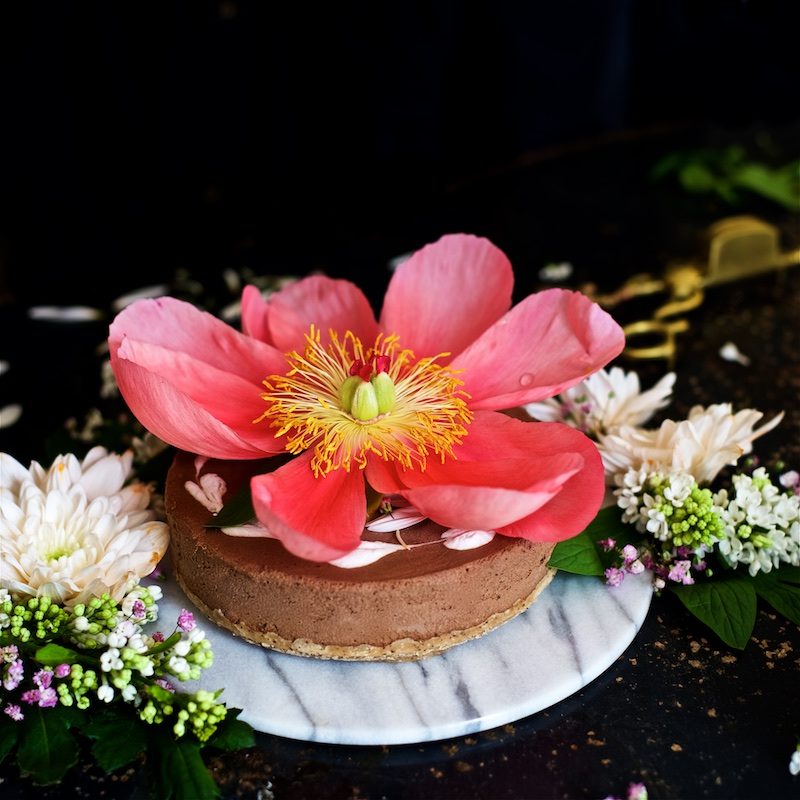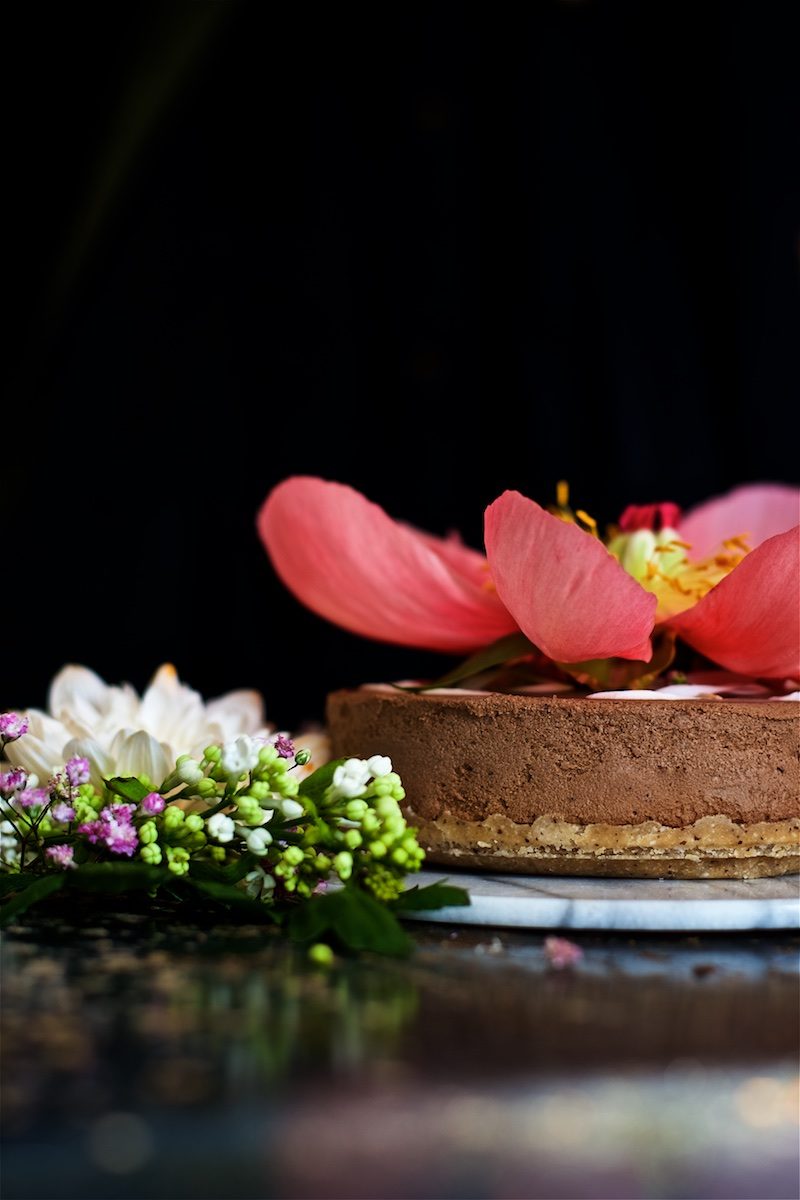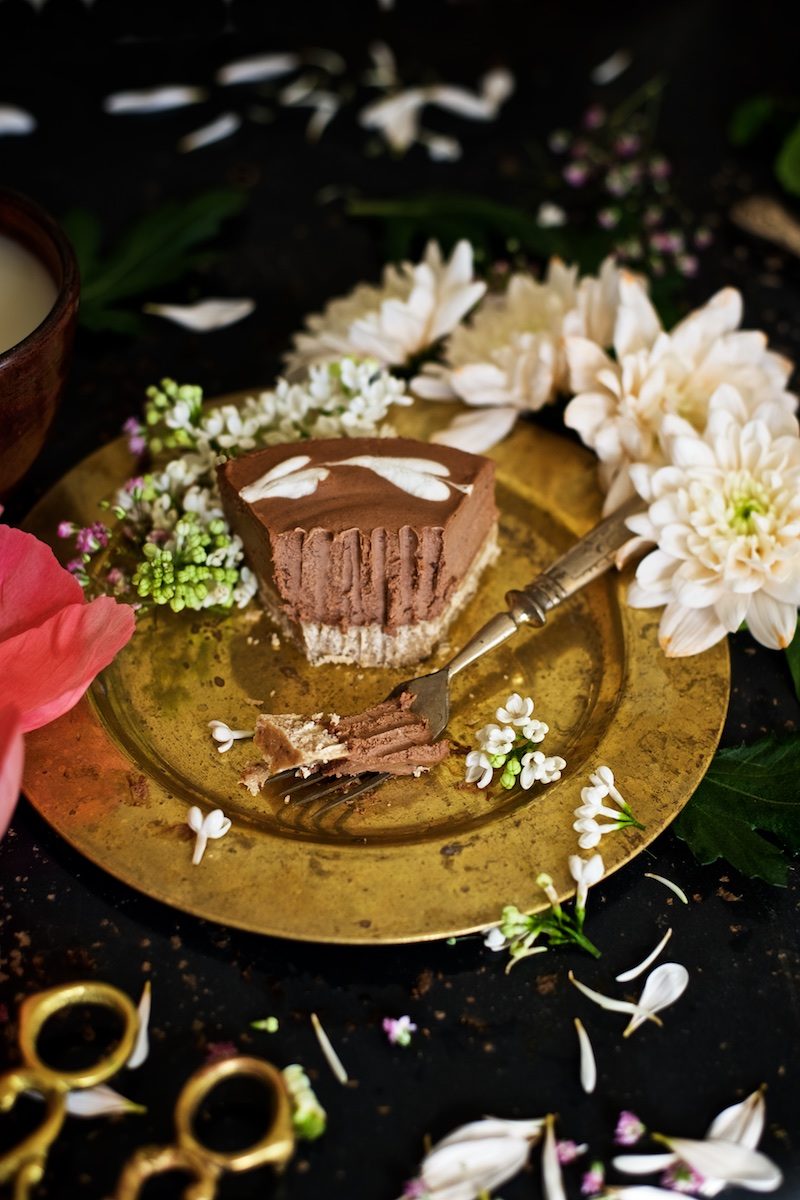 Follow Yellow Mood: