Chocolate Banana Parfait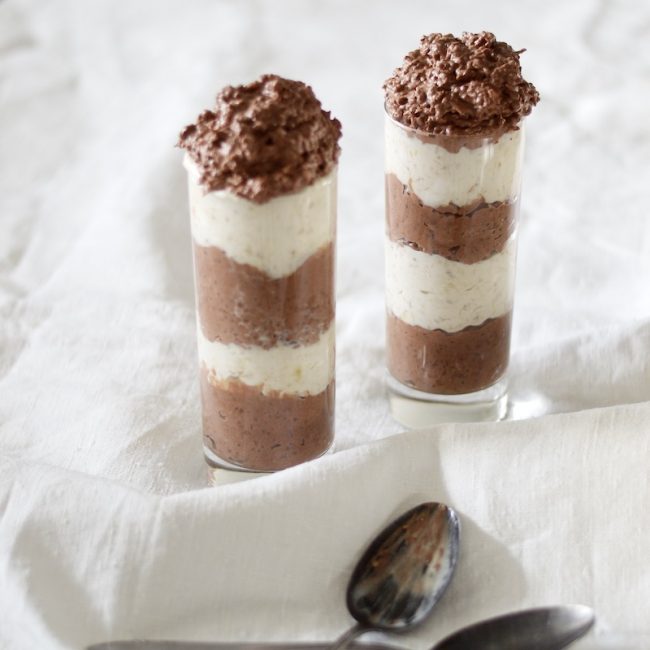 There is a few flavours which fit perfectly together. Though I´m not eager to use bananas very often, I like the taste and texture they bring to raw desserts.
This creamy raw chocolate banana parfait was born by (lucky) accident. I wanted to try my chocolate raw porridge without millet flakes. While I was mixing my new porridge, I noticed that there was huge pile ripe bananas in my kitchen table.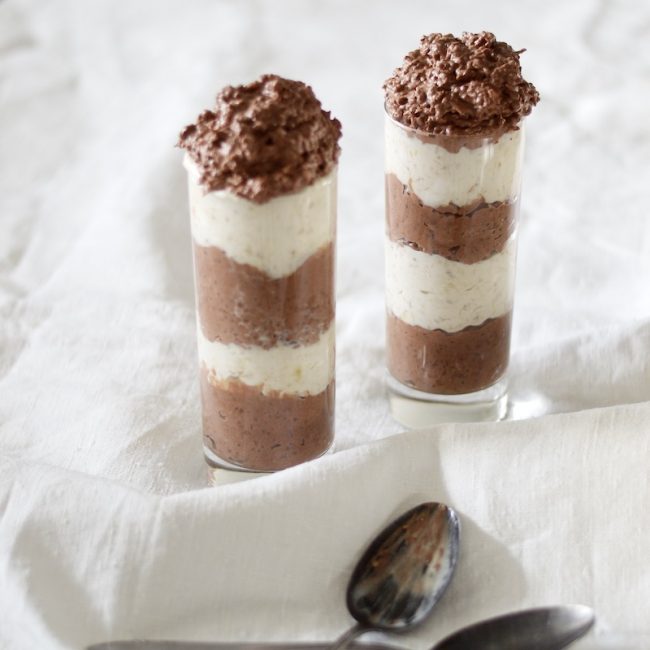 This recipe is great option for a breakfast, because it contains lots of fiber and good fat acids. Just mix ingredients in a jar previous evening and take it with you to work! You can also enjoy the parfait as a dessert, just make smaller portions and add a little bit honey if you like sweeter flavour.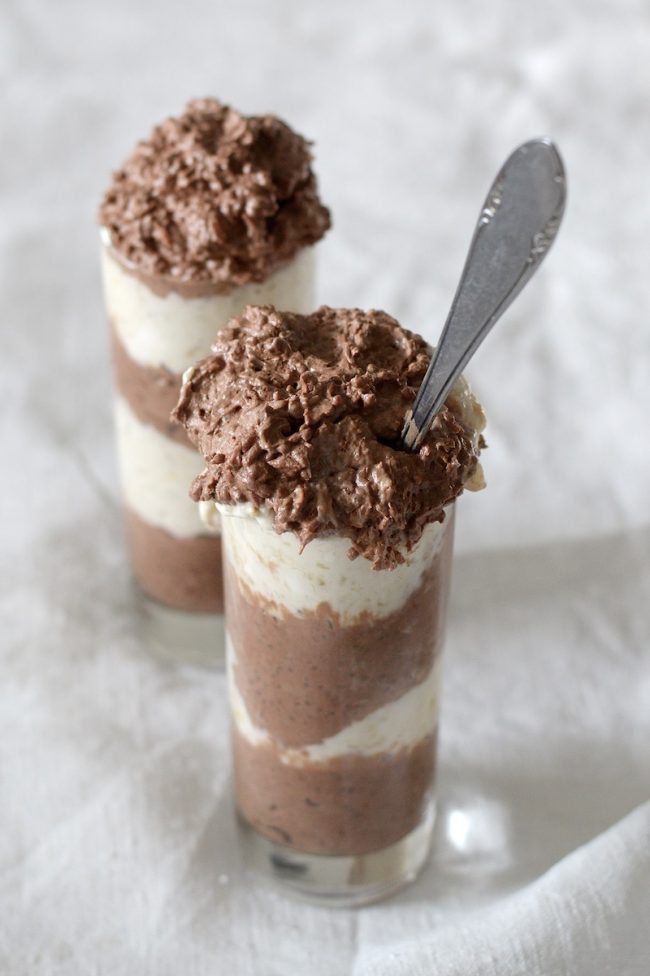 CHOCOLATE BANANA PARFAITS
2 portions
Chocolate Layer
400 grams
solid coconut milk
¼ cup + 1 tbs 
raw cacao powder
Use whisk to mix coconut milk and raw honey together. Add rest of the ingredients and mix well. Put the chocolate filling to fridge for 10 minutes or until chia seeds have geled.
Banana Layer
¾ cup 
coconut milk (refrigerated)
Use fork to smash the bananas (you can left there some texture!) and mix well with coconut cream. After this you can assemble portions.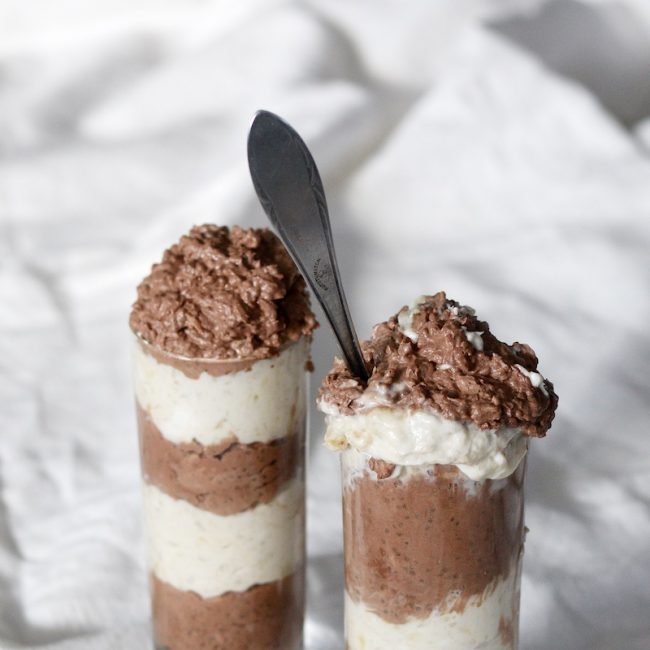 Photos Hannamari Rahkonen