Chocolate Naked Cake
While still planning this new website I decided to create a perfect welcome cake for you. It is time to make some good coffee and prepare yourself to bake this awesome creamy chocolate layer cake. The cake is naturally free from gluten, dairy, soy and refined sugar.
Shared joy is always a greater joy, so I hope you enjoy from this cake and also your time here.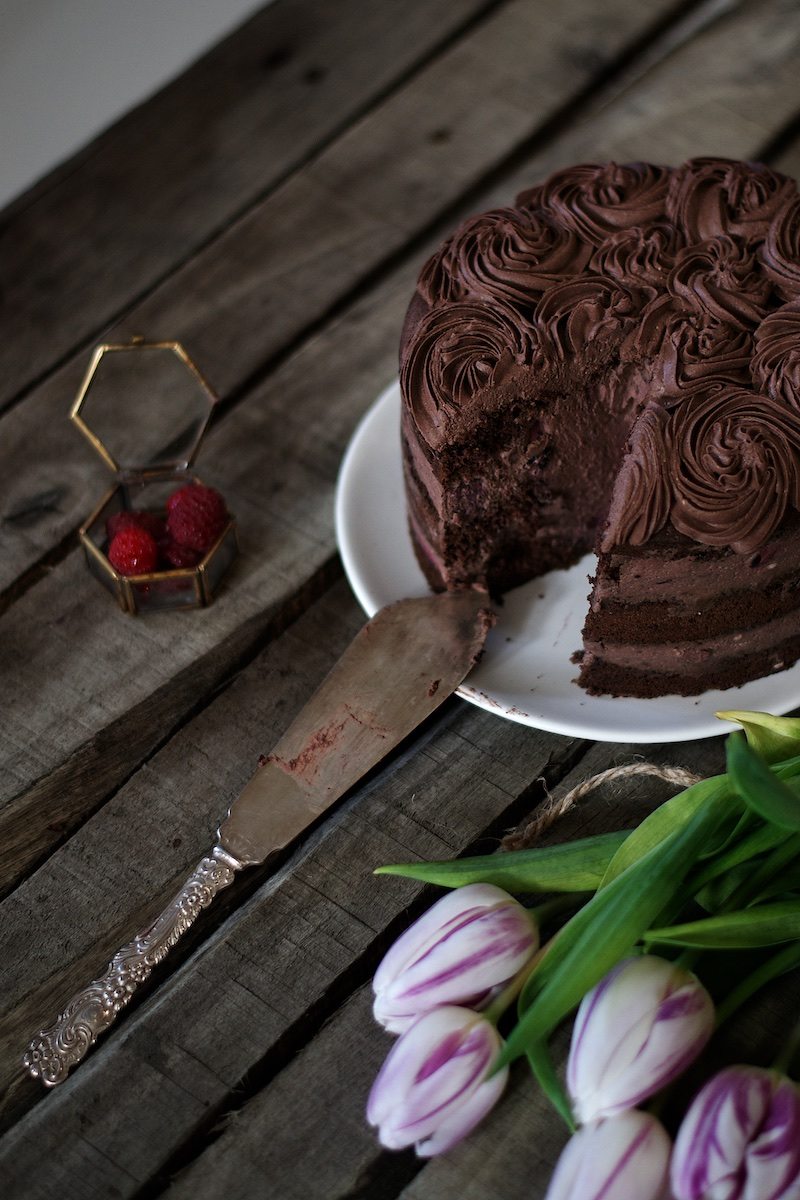 ---
CHOCOLATE NAKED CAKE
18 cm cake mold
free from gluten, dairy, nuts and soy
---
CAKE BASE
6 organic eggs
1 ¼ cup coconut palm sugar
1 ½ cup rice flour
2 tablespoons psyllium seeds
4 tablespoons dark cacao powder
2 teaspoons baking powder or bicarb
Beat the eggs in bowl with coconut palm sugar and whip until you got thick foam. Mix the dry ingredients in another bowl and add those to egg foam by using sieve.
Bake in 175 °C about 45-50 minutes and prepare meanwhile the chocolate filling. When the cake has cooled you can slice it into three layers.
CHOCOLATE FILLING
3 cup solid coconut cream (refrigerated overnight)
1 cup raw honey
¾ cup melted cacao butter
¾ cup dark cacao powder
½ cup roasted cacao mass
2 teaspoon vanilla powder
Take bowl and pot and melt the cacao butter in hot water bath. Open coconut cream cans and drain the extra water away. Roast the cacao mass. Add all ingredients in a big bowl and whip with beater until filling is smooth. Save 1/3 of the filling to decorate the cake.
You can fill the cake straight to cake mold. Spread half of the chocolate filling to first cake layer, add another cake layer + chocolate filling and finally add the last cake layer. Keep the cake in the fridge about 1-2 hours before enjoying it with your friends. You can decorate the cake with the rest of your chocolate filling and add for example your favorite berries to the top if you like.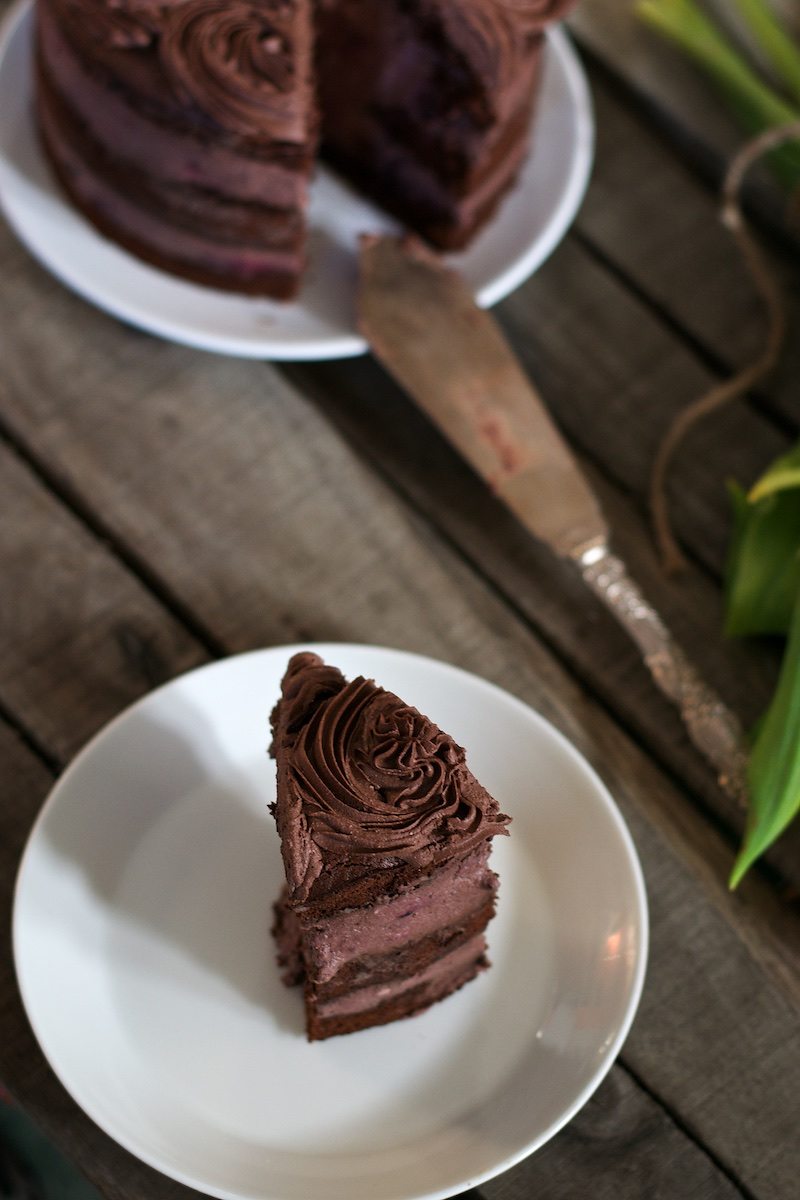 Dear friend, you are warmly welcome to my new website!
With love, Hannamari
Follow Yellow mood: