Gingerbread Truffles
Winter here in Arctic Circle is at this time of year quite dark, cold but snowy too. Walking outdoors is relaxing and nice though at times cold weather freeze your cheeks. I´ve been having a little holiday past days since the book project was quite tirening at the end. It feels truly good to have an empty calendar.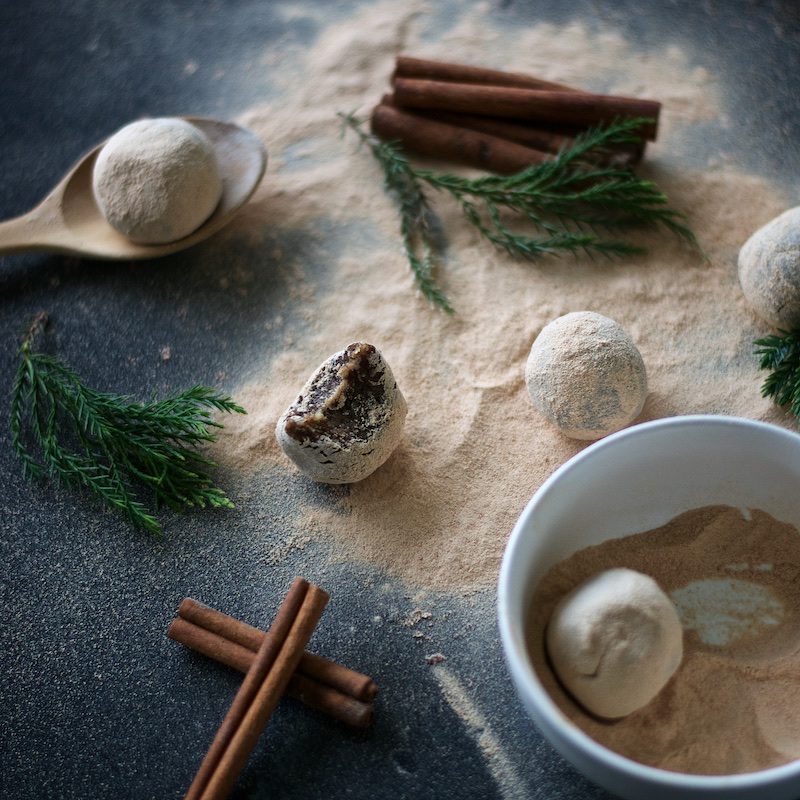 Who else thinks gingerbreads are must haves during december? I´ll rise two tiny hands here! Gingerbread dough is absolutely addictive and maybe that´s why I have created these guilty-free gingerbread truffles few years ago. These are one of my all time favourites because it tastes just like the traditional gingerbread dough. And of course it is great that the texture is deliciously chewy!
Warm yourself up, make some hot coffee and (un)bake these very addictive and delicious gingerbread balls. You won´t be disappointed, I promise.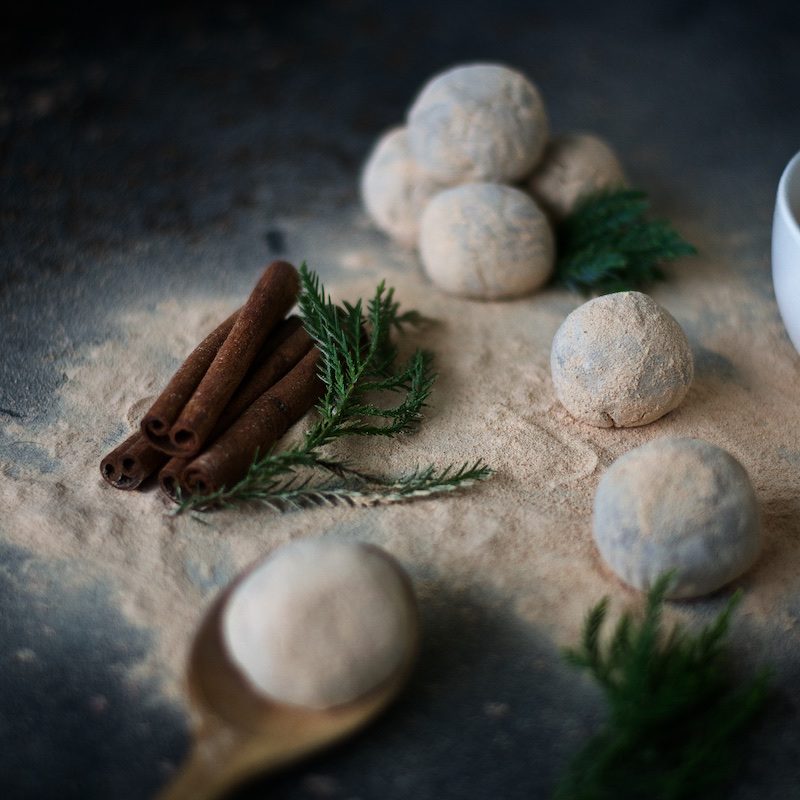 ---
GINGERBREAD TRUFFLES
15 pieces
Free from gluten, dairy, soy, eggs and grains
---
TRUFFLE DOUGH
1 ¾ cup dry pecan nuts (or other nuts)
½ cup rice bran solubles
½ cup honey
¼ cup + 1 tbs chia seeds with 1 dl of water
2 tbsp lucuma powder
2 tbsp gingerbread spice
1 tsp cardamom powder
1 tsp ceylon cinnamon

IN ADDITION
½ cup lucuma powder
Start by soaking the chia seeds in the water for 10 minutes to form the gel. Measure the nuts into the blender and blend into fine flour. Pour the flour into a bowl. Then, measure the prepared chia gel into the blender and blend until the mixture is smooth. Add rice bran solubles, honey, smooth chia gel, lucuma, and spices to the nut flour. Work the batter with your hands until it becomes smooth and even. Let the batter rest for 20 minutes before starting to roll it into balls. That will let the chia seeds absorb some moisture and make the batter easier to work. 

Measure 1 dl of lucuma powder into a small bowl. Roll the batter into small balls and dip them in the lucuma powder. Store in the fridge.