GLUTEN-FREE CHOCOLATE MUFFINS
There are days when I think a lot of my choices. It is good to do some "mind inventory" at times and to think what you do and why you do.
Food has inspired my work many years. Clean ingredients and the process associated is fascinating. Food turns to be easily just daily routine, but for me it is much more since there is so many possibilities. I love that there is millions of ways to combine different ingredients, try different ways of baking or preparing and to be innovative.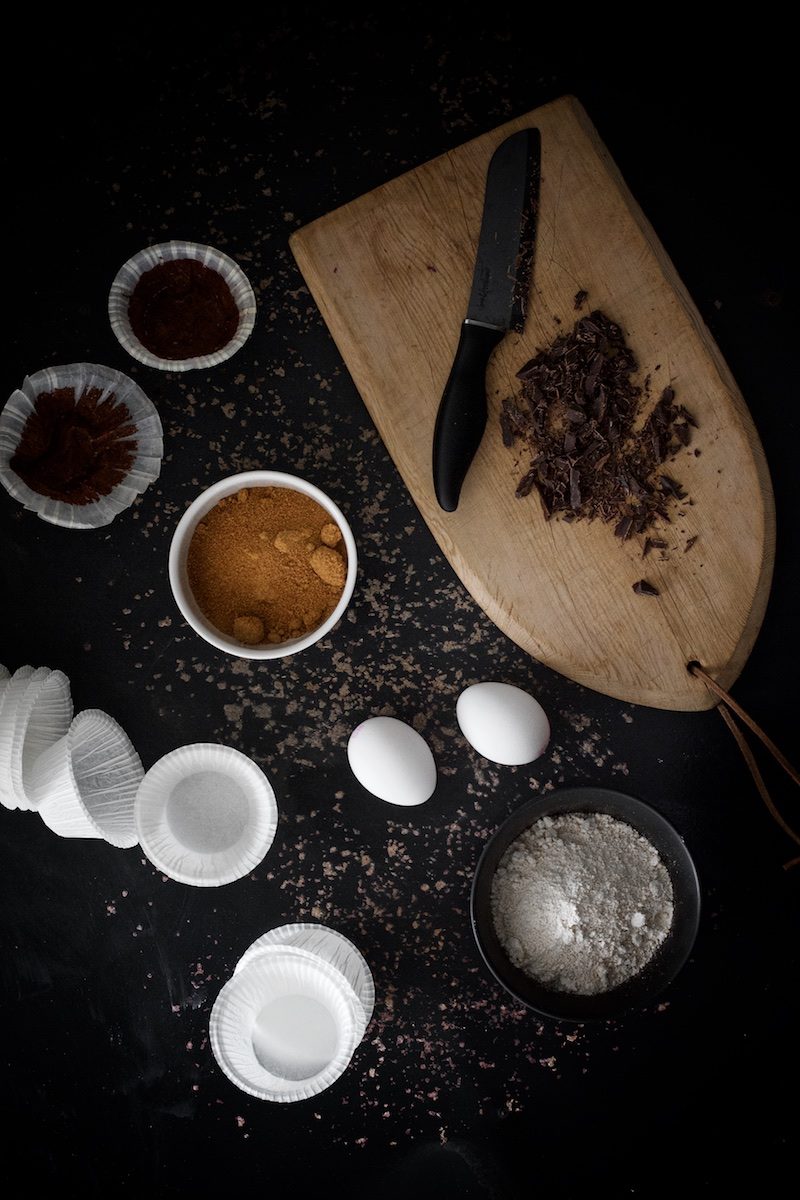 For me preparing food and creating recepies are not some mechanic action, but rather a lifestyle. It is the way you see ingredients and whole process! It is a thing that offers little escape from routines by combining creativity, bicurous
Way to see the ingredienst. It is like little getaway trip that combines many interesting details like creativity, kokeilunhaluisuuden, bicurous, curiosity, nature of ingredients, hankraft. It is always surprising to see how a small idea generated by the sequence of events ends at the finished product. Handwork and creativity at its best!
Sometimes I laugh to young me who swore years ago that I'd never work in the kitchen again. But there is quite a difference in the running busy pizzeria, baking, serving, bartending and dishing compared to if you create, think, try and shoot pictures alone at home, without any distractions. Two such different worlds, of which only one I fit in.
Very often my recipes are born in my head during the night time when they actually flow out with the accurate choice of ingredients, dimensions and tastes all the way down. Funniest thing is that almost every recipe works on the first try. Is it a gift or a skill, it does not matter so much, but I do know that I like very much of this feature I have.
I have learned a lesson from these night time ideas and it is this: at that exact moment, in the midst of the darkest night, when you're so tired that your eyes will not stay open, you must be ready to write everything down. In the morning there is nothing left of what to write, as all the wonderful thoughts are gone.
These chocolate cupcakes are one result of my crazy night thoughts. I have prepared these numerous times, sometimes to our friends party, sometimes to joy of peaceful evenings. These are always tasty.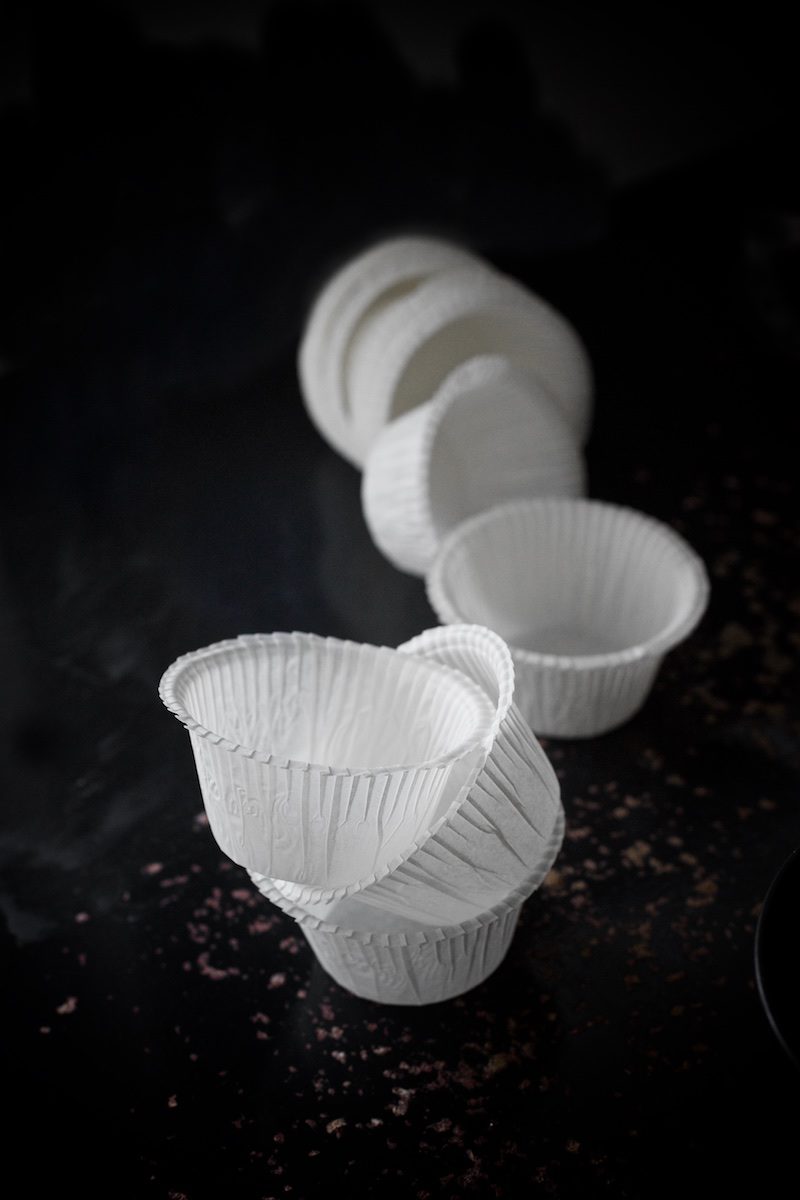 ---
CHOCOLATE MUFFINS
6 muffins
free from gluten, soy, nuts and refined sugar
---
3/4 cup + 3 tbs oat flour
2 eggs
1/4 cup + 1 tbs dark roasted cacao powder
1/2 cup coconut palm sugar
75 g melted butter
1 tsp baking powder
1/4 cup + 2 tbs roasted dark chocolate (free from refined sugar and milk)
Melt butter in a pot. Cut dark chocolate into pieces using a sharp knife. Mix all dry ingredients in a bowl. Add eggs, butter and roasted chocolate. Mix well and use a spoon to transfer dough into muffin casseroles. Fill 3/4 of the casserole.
Bake in 200 °C app. 8-10 minutes.
If you want, prepare a sweet chocolate mousse to the top of the muffins! This is how you do it: Open coconut cream cans and drain the extra water away. Add 4 dl thick coconut cream and 3/4 dl coconut sugar in a big bowl and whip with beater until thick cream. Add 3/4 dl cacao powder and whisk once more. Transfer filling to a piping bag. Add frosting when muffins are completely cooled.
These muffins have a crispy crust and soft texture inside. It is sweet and luscious chocolate dough which contains melted chocolate pieces. Enjoy with dark roasted coffee. Combination that works, always.
Follow Yellow mood: